CHAIRMAN'S REPORT – ECSRA AGM 2020/2021 via Zoom
DEAR RESIDENTS,
2020 has been an extraordinary year in so many ways.  Our Summer/Autumn events were cancelled due to Covid-19 but we started the year with a well-attended AGM and ended with a socially distanced "Lighting of the Christmas Tree" in the Garden. Singers from the Royal Opera House and the West End stage sung a mélange of festive songs, illuminated by a gold and silver Christmas Tree - and Christmas spirit overflowed from windows, balconies, doorsteps and pavements heralding better times ahead.
It's been a year of ECSRA Executive Committee Zoom meetings and attending RBKC Residents' Association Engagement Network virtual meetings – a welcome attempt by the Council to involve the Borough's local communities in these difficult times.
At the start of the first lock down I emailed Members, seeking volunteers and asking whether residents needed assistance.  14 members volunteered and three residents asked for help. We now have a "Register of Volunteers" - so please email me (in confidence) if you or your neighbours need a hand with shopping, collecting prescriptions or would just like a friendly 'phone call from one of our volunteers.
There have been antisocial behaviour (ASB) problems in the Square with people sitting on the steps of buildings drinking and taking drugs which residents have found increasingly intimidating. I have been liaising with our MP, Felicity Buchan, who has raised our concerns with Chief Superintendent Helen Harper and the local Safer Neighbourhood Team (SNT). Earl's Court, with its ASB problems, has been recognised as an "enhanced" Ward and, after much local lobbying, we now have an Earl's Court SNT comprising one Sargent, four PCs and one PCSO. The Kenway Road Police Hub closed in October when our SNT re-located to Kensington Police Station, 72-74 Earls Court Road, Kensington, London, W8 6EQ.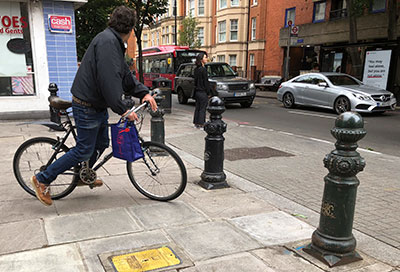 Earl's Court (EC) has had a 19% reduction in crime with 1,180 crimes reported (Dec 2019-Nov 2020) compared to 1,459 in the preceding 12 months with the peak month being June 2019 (159 crimes). EC had 90 drug offences during the last 12 months with a 30% reduction from 128 offences in the previous 12 months. There was also a 33% reduction in burglaries and a 36% reduction in robberies. The Police are now working with the new RBKC Wardens and you should notice an enhanced Police/Warden presence on our streets. Despite the above, Felicity advises that most of her correspondence during the Covid-19 lockdown had been about the NHS, Planning and Environment/Pollution. However, Crime/Policing remains a priority for her and she can still be contacted by constituents if they have concerns for specific crimes.
ECSRA has applied for RBKC funding for two projects within the Square.  The first is for City Living Local Life (CLLL) funding for four racing green plaques to commemorate past residents whose lives have made a difference in Earl's Court Square. We hope these stylish plaques, which will bear the RBKC crest, will link people of the past with buildings of the present.
The second project is for six bespoke chamfered corner slate grey planters to close the gaps between the bollards in the SE arm of Earl's Court Square, repainting the bollards and ongoing maintenance. Besides environmentally enhancing this area, the works will help prevent motorbikes, mopeds and cyclists taking shortcuts through the bollards onto Earl's Court Road and improve pedestrian safety. We applied for the Council's Neighbourhood Community Infrastructure Levy (NCIL) to fund this project. Both funds are financed with local developers' contributions and we are delighted both our projects have now been approved for funding by RBKC.
During the summer I attended a virtual RBKC Licencing Hearing in support of Krystals, our local convenience store/Post Office on Earl's Court Road, who had applied for a 24/7 Licence to sell alcohol.  The Licencing Committee granted the Licence, with the various conditions ECSRA requested, and we continue to work with Krystals and support their business.
ECSRA has also supported other local RA's Objections to Planning proposals outside our area, such as the proposed redevelopment of the Underground Station in South Kensington, and we have opposed the cycle lanes in Kensington High Street as we believe they are dangerous, create more traffic and pollution and make it difficult for emergency services to circulate in the event of an issue. We were delighted they were removed although this decision is now subject to ongoing discussion within the Council.Since lockdown, I have been approached by several residents regarding the provision of secure bicycle hangers in additional to the 4 extra bicycle hoops RBKC has already installed at our request.
Initially ECSRA was against bicycle hangers but, with ever more people avoiding public transport and cycling to work, and increased bicycle theft (a resident has had 2 expensive bicycles stolen) a sub-committee identified 3 different areas where bicycle hangers could be sited without having an impact on existing buildings or take away residents' parking spaces. This award-winning product, already located throughout the Borough, stores 6 bicycles within half the space of a car parking bay.  We have avoided suggesting the areas surrounding the Garden to maintain the integrity of the Square. RBKC has recently ceased directly funding bicycle hangers and the Council advises that we need to apply for NCIL funding.  If successful, the funding does not actually leave RBKC as it is passed to the Council to action the hangars.  We were relieved to see that no management is required by ECSRA and rental fees will still apply to anyone wishing to take up a space within each unit. Requests for hangars should go to cycling@rbkc.gov.uk with a copy to ecsrachair@btinternet.com. Spaces are issued on a first come first served basis. The Council keeps the record of these prior to installation. After installation this list is passed to the company managing the hangar and they then maintain the waiting list going forwards.
https://www.cyclehoop.com/product/shelters-canopies/bikehangar/.
Sadly, our income is down in 2020 due to the cancellation of our summer BBQ/disco, which is our main fundraiser, and finances expenses such as our contribution towards the Christmas Tree. We now have 101 Members made up of individual, household/family and Life Members.  However, we would really appreciate your help with recruiting new Members and renewing annual ECSRA Memberships.  We have updated our website www.ecsra.co.uk and now everyone can access it easily (without the need for passwords) to find out about our activities, with photos of past events, archives and lots of interesting local information about Earl's Court Square and Earl's Court.
Finally, I would like to thank all my colleagues on the ECSRA Executive Committee for their help and advice during 2020, We're also grateful to Councillors Hamish Adourian, Malcolm Spalding and Linda Wade and Katrina Quinton, Chairman of the Earl's Court Square Garden Management Sub-Committee, for their continued support.
Wishing you all a very Happy and Healthy New Year - and we look forward to resuming "service as usual" in 2021.
With best wishes,
Chrissie Courtney - Chair
Earl's Court Square Residents' Association. A Gold Standard RA awarded by RBKC
Email: ecsrachair@btinternet.com Website: www.ecsra.co.uk
---
PDF Downloads