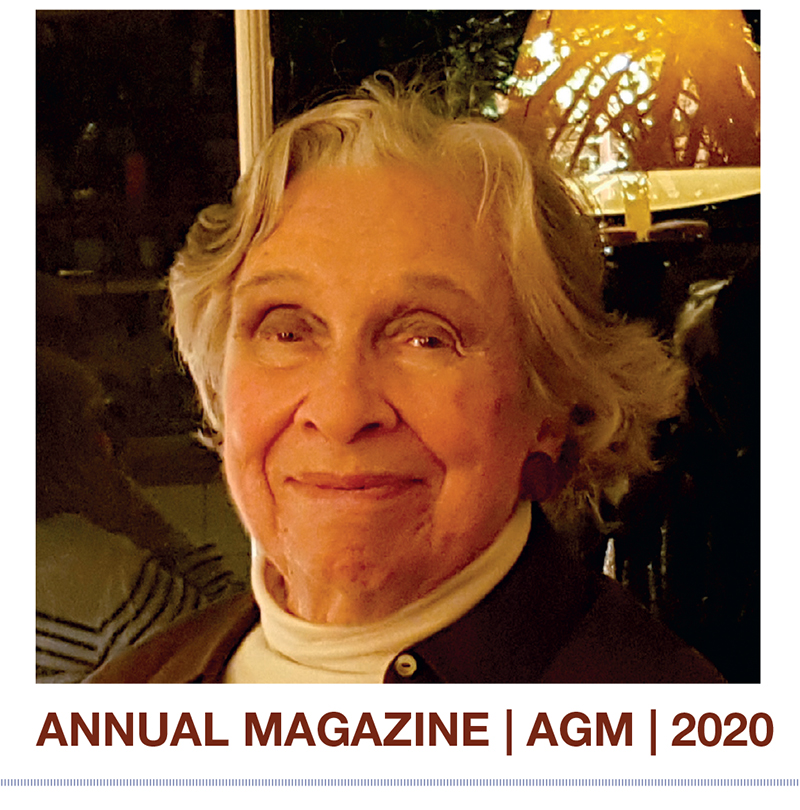 During 2019 we lost Jennifer Ware, a long-standing member of our Executive Committee.  When Jennifer discovered that a property developer was planning on demolishing many of the beautiful buildings in Earl's Court Square she canvassed everyone and, with the residents' support, approached the Greater London Council to stop the works starting. She was instrumental in having the buildings in the Square being designated as listed – a lasting legacy. Having lived here for most of her life Jennifer knew the Square's history and could recount tales of the fascinating characters who frequented its streets. Jennifer remained an active member of our Committee, who always had her finger on the pulse, insisted on "Earl's" having its apostrophe and who is sorely missed at our meetings. ECSRA is planning a scheme to erect our own wall plaques to commemorate notables who lived in the Square - and Jennifer's will be our first plaque.
Earl's Court Exhibition Centre Update
APG and Delancey have acquired Capco's interest in the Earl's Court site. This deal excludes Lillie Square, returns the Estates to the London Borough of Hammersmith and Fulham and TfL retain their 37% shareholding.  The Earl's Court Exhibition Centre was a place "to go" right on your doorstep and  ECSRA feel that this should be replaced with a new world class Exhibition Centre.
Until the start of construction, residents would like to see green areas designated for community use within the apron area as there is a lack of local public playing space for children. It would also be an ideal location for the Sunday Farmers' Market (enabling it to expand) and the plays and films the Earl's Court Community Trust stage for residents during the summer, which would relieve the pressure of hosting these in the Garden Squares. Specifics should be clear and agreed with the community and not for the exclusive use of residents of the site. I reported on all these issues at the 2019 AGM and raised them with the Council's Leadership Team, on behalf of local residents, at the RBKC's Listening Forum last March.
The Council now has an opportunity to restructure this site and ECSRA will continue to lobby for residents' concerns to be addressed. We are pleased to have been invited by Stafford Lancaster, a lead member of the new project team, to attend a meeting to discuss ECSRA's concerns.
Please let me have any ideas you would like me to put forward
RBKC Joined-Up Enforcement:
CREST (Customer & Resident-Focused Environmental Services Transformation).
During 2019 we continued to lobby RBKC to strengthen planning and waste disposal enforcement. The Council is now reviewing how it can deliver more joined-up environmental enforcement services,
CREST 2 is focusing on:
• environmental crime (e.g. waste dumping, noise and nuisance) 
• community safety (including CCTV and wardens) 
• environmental engagement (e.g. idling engines) 
• anti-social behaviour (in parks and streets)
ECSRA Events 2019
We have, once again, held four events for residents. 
1) The AGM at The Gojk.
2) The BBQ/Disco in the Garden.
3) A USA-themed "Night In Nashville" exclusively for Members' and their friends in The Bottlery.
4) "The Lighting of the Christmas Tree with Carols" in the Garden.
All these events provided an opportunity for residents of the Square to get to know their neighbours and we would like to thank all who attended for their continued support.
---
PDF Downloads